Ford Cortina Mark I (Mk1)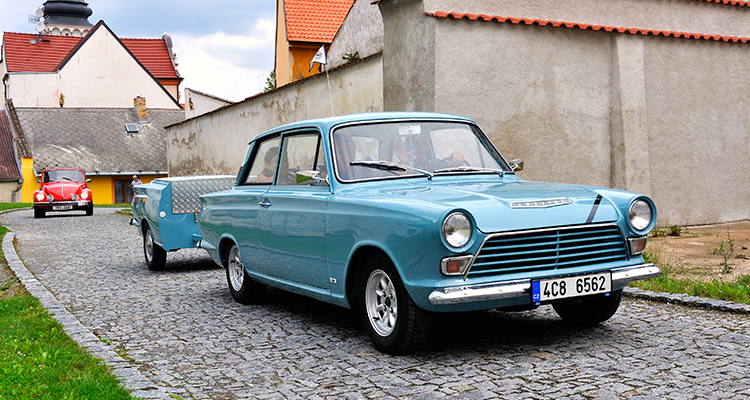 In the early 1960s, British Motor Corporation was at the top of success with the first made in Britain minicar. So Ford decided to respond with an easy and inexpensive larger family car – the Cortina. This eye-catching modern-styled car was launched on 20 September 1962. In Britain, it was known as Consul Cortina until 1964. Right after this year, it was sold simply as Cortina. The Cortina added some points to Ford's reputation as the best car for the money.
There were various models of the Cortina: with 1.2 L and 1.5 L four-cylinder engines, with two and four door saloon. For a short period of time, there were fake wood side and tailgate trims inside. Cortina has two main variations: the Mark 1A with the elliptical front sidelights, and the Mark 1B with squarer front sidelights and redesigned grill.
Lately, it was found out that the Mark 1, comparing it to the Mark II, the Mark III or the Mark IV, that it has a greater air delivery and the painted steel dashboard was aged much less. In 1964 front disc brakes were added.
The Cortina has a four-cylinder pushrod design, also known as "pre-crossflow" because of inlet and exhaust ports that were both located on the same side of the head. Though the engines of this model were of identical design, the difference was in capacity. The most powerful version was 1498 cc (1500) and produced 78 bhp (58 kW) that was used in GT Cortina.
Ford Cortina Mark I (Mk1) was a real superstar of 1960's. You can see them featuring 1963 film Carry On Cabby. This car concurred car market with its large size, moderate price and unique design that remains trendy even today.