Ford Cortina Mark IV (Mk4)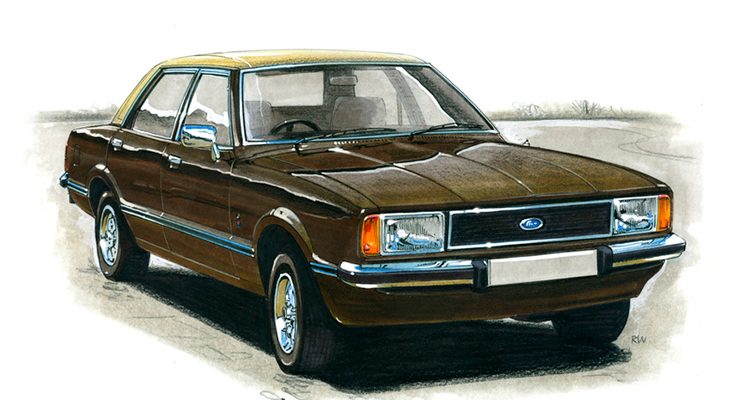 One of the biggest steps made by Ford during the creation of fourth-generation Cortina is the convergence between the German Taunus and the British Cortina. After the model was launched in 1976, these two become the same cars with different badges. Furthermore, with the appearance of Ford Cortina Mark 4, United Kingdom made a significant step giving UK Ford dealers the ability to sell Cortinas that were made overseas.
Mainly, the main feature that differed Mk 4 from its predecessor was car's conventional design. For sure, it differed a little in terms of technology with its revised sitting position, retention of a running gear, dashboard, and suspension layout. Still, driving Mk4 was very familiar to any Cortina launched before, though a little bit more comfortable and with a prettier view out.
It is worth to mention that Taunus, a German Cortina, was introduced to the market in February 1976 while its British twin was introduced only in September. A year later, in the autumn of 1977, a new version was introduced by Ford. In 1977 you could choose from Cortina range considering 19 models, 3 body styles, 4 engines and 5 trim packs. During its production period, around 600,000 models of Ford Cortina Mark 4 were made.
'Cortina 80', the final Cortina incarnation introduced in September 1979, replaced Ford Cortina Mk4. Although it is hard to say that it was complete facelift or rebody, though there were a little of both, it was a car that showed significant improvement in comparison to its predecessor. The head was completely revised, as well as tail lamps. Wraparound indicators and an aerofoil grille draw a lot of attention one the outside. The top of all these was a new roof with larger windows making this car a must have.