Will the transport of the future be able to change urban environment?
This means of transportation is really able to make our lives easier. It is referred to an electric scooter.
What are electric scooters and where did they come from?
The easiest way to describe these devices is as scooters that go by themselves due to an electric motor and a battery.
Modern electric scooters can reach speeds of up to about 30 km / h, and one battery charge is enough for an average of 30-50 km. It is simple to run them.
Scooters that go by themselves were first created in the USA back in 1915. However, they worked on gasoline. The first electric scooters began to appear in the early 2000s, they were produced by Razor.
Since the mid-2010s, this type of transport has begun to gain popularity thanks to convenient, fast and lightweight scooter models from manufacturers such as Xiaomi and Segway. At the end of 2017, the first electric scooter rental services opened in the United States. Electric scooters began to be talked about as the transport of the future and to see great prospects in it.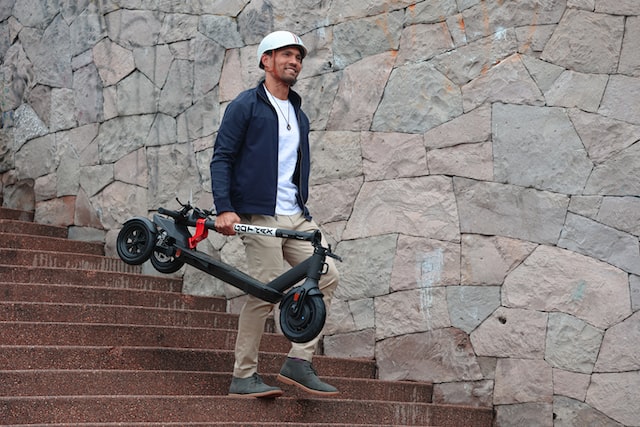 What are electric scooters good for?
First of all, the fact that they are not cars. Cars pollute the environment, destroy urban space, create traffic jams and, in general, have long been obsolete as a mode of transport.
Electric scooters allow you to move around the city 5-6 times faster than on foot. At the same time, they do not emit harmful substances, take up very little space, even when parked, and almost do not require money for maintenance.
The ubiquity of electric scooters brings benefits to city residents. For many people, they replace cars, which reduces exhaust emissions and frees up the space previously occupied by parked cars. Scooter users get to work faster, so they have more free time.
Electric scooters are safer and more convenient than many other means of transportation. And anyone can use a scooter: you just need to stand on it and hold on to the handlebar. Moreover, even if such a transport suddenly fails the motor or the battery runs out, it does not turn into a meaningless pile of iron. You can ride on it, pushing off with your foot. Thus, you will also get physical activity.
If you plan to ride a scooter regularly, it makes sense to purchase your own device. Compared to rental services, it will pay off after a few months of daily use.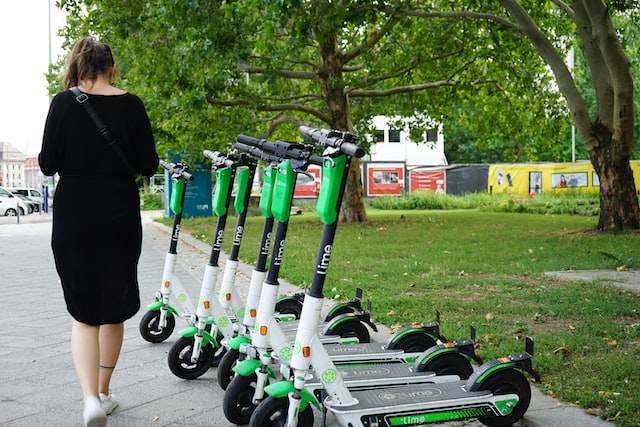 Will electric scooters change the situation in cities?
At first glance, an electric scooter seems to be almost an ideal urban transport. It is lightweight, fast, convenient, cheap, does not pollute the environment, requires almost no maintenance and does not take up much space.
Despite all the advantages of scooters as transport, they have not yet radically changed the urban environment anywhere. People in 20-30% of cases use them instead of cars to get to work, university or a meeting place with friends. Electric scooters, most likely, will not produce a revolution in urban transport.